Group Support - Workshops - Presentations
Who will benefit?
Expecting, new and seasoned parents, grandparents, caregivers, teachers, coaches, child care professionals, wellness practitioners. Anyone caring for children in any capacity!
What to expect?
A group of people come together to learn and grow while supporting one another. Erika will present content or facilitate a discussion on a particular topic. She will foster positive interactions among participants and perhaps lead activities to engage and enhance learning.
Like-minded attendees may share concerns, challenges and issues related to parenting, such as strengthening relationships, effective communication, conflict resolution, child development, social/emotional intelligence, family dynamics and other related topics. Participants are encouraged to listen and learn with an open mind. All workshops/presentations are designed to foster a safe, friendly, non-judgmental environment. People will likely leave feeling informed and inspired.
How many participants in a group?
Group sizes vary. Minimum is five.
Where are workshops held/offered? Workshops can be hosted at a private home, PTA/SEPTA meeting, private/public school, camp, library, wellness center, early childcare center, enrichment center, workplace or designated public venue (cafe, restaurant).
What is the fee? Fees vary based on location, travel time, group size, duration and venue. *Special pricing for enrichment/learning centers with available staff/child care. Support materials and promotion flyers are included. Shared marketing on website and social media sites.
How to Schedule?: Workshops are scheduled (ideally) 4 -8 weeks in advance and based on availability. Day or evening on weekdays. A series may run weekly, bi-weekly, monthly. *Deposit is required to secure workshop date. *Cancellation fees apply - 50% total fee if canceled less than 48hrs.
See listing of popular workshop topics OR create your own!

Topics_for_Parenting_Workshops.docx
52.1 KB
____________________________________________________________________________________

Building a Nest - Becoming a Family - Balance After Baby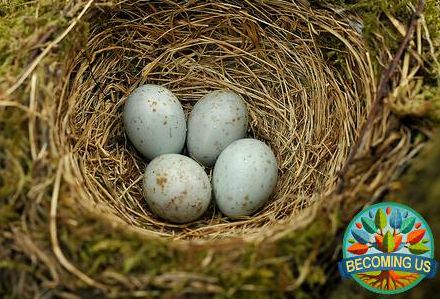 A Special Series for New & Expecting Parents
Preparing for the Transition to Parenthood
"Becoming Us"

This unique series is designed for private couples and small groups (4-6 couples). Classes may be hosted at a private home or public venue. Ideal locations may include a yoga studio, library or wellness center.
With high rates of mental and emotional disorders in new mothers and fathers, relationship distress and breakdown of families, we must be more proactive!

Although having a baby can be filled with abundant joys, the truth is that parenthood brings a great deal of change, uncertainty and some unexpected challenges for parents.

The first few years of family life can be quite confusing, chaotic and overwhelming.

Professional support will help to increase your confidence, awareness and understanding of the natural evolution that occurs in all relationships, as your time, energy and priorities shift.

Gain tools in positive communication, conflict resolution and coping with mixed emotions.

_____________________________________________________________
Growing Up, Growing Together


Informative and Inspiring Parenting Series

Gain professional support, practical tips and strategies for nurturing emotionally healthy and well-adjusted children. Ideal for moms & dads with kids ages 2-12.


Weekly discussion topics include the following:
● Learn to use positive discipline and alternatives to punishment.
● Learn techniques in effective listening, communication and conflict resolution skills.
● Identify your child's core temperament and underlying reasons for behavior.
● Nurture emotional well-being, resilience, confidence and kindness.

● Strengthen family relationships and encourage cooperation, compassion and connection.

● Create alignment in family values and a 'partnership in parenting' with your spouse.

● Discover beliefs and childhood experiences that limit your full potential as a parent.


________________________________________________________

Interested in booking
Erika for a speaking engagement or workshop?
Erika will gladly travel to your location, based upon her availability. Simply choose a topic from the list below OR create a custom designed presentation. Ideal for workplace events, school programs, PTA/SEPTA meetings, libraries, community centers, wellness centers, early childcare centers, local clubs and organization and parent groups.
Perhaps you are interested in hosting a small gathering? Erika will assist you in setting up a workshop for family members, neighbors, friends or co-workers at your home, office or public venue. Topics of interest are customized. Support materials provided. Fees vary.
______________________________________________________________________
Popular topics for presentations, workshops, support groups and student programs:
* Building a Nest...Growing a Family *Transitioning to Parenthood

* Building Character & Resiliency * Outside Influences & Peer Pressure

* Family Values & Traditions * Keeping Balance After Baby
*
Self Care is NOT Selfish
* Positive Discipline & Natural Consequences *Healthy Habits & Food Choices
* Resolve Conflicts Peacefully *Alternatives to Punishment * Emotional Intelligence

* Parents as Partners... Roles & Resposibilities * Developing Healthy Family Relationships

* Fear of Failure/Perfectionism * Unconditional Love & Parenting *Moral Intelligence

* Cooperation & Mutual Respect * Life Lessons & Literature *Divorce & Single Parents

* Sports Teams & Your Child * Social/ Emotional Life Skills *Trauma in Childhood

* Understanding Your Child's Stages of Growth & Development *Responsible Pet Care

* Bullying...At Home & School * Siblings Without Rivalry * Advocate for Your Child

* Learn to Talk so Kids Will Listen & Listen so Kids Will Talk (for Teens too!)